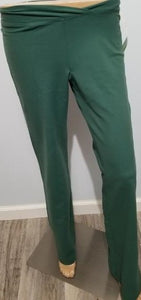 88% Tactel. 12% Lycra.
Tactel is a light and airy fabric, durable, and dries much faster than classic cotton.

Form Fitting. Cross-over waistband. 32" inseam.

Made in San Francisco.
Available in Forest Green.
#260
Clearance items ship with the rest of your order, unless ordered separately. Clearance sales are final.