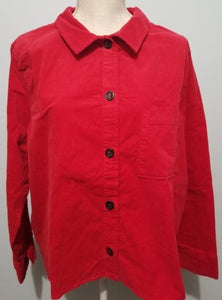 Mini Cord:  97% Cotton/3% Spandex.

Button cuff with a pleat in the back.
Pocket on upper left. 
Slight hi/low meaning front is slightly shorter than back. 
Available in Holiday.

Made in San Francisco, California. 

#0038935
Clearance items ship with the rest of your order, unless ordered separately. Clearance sales are final.